Brushed Aluminium #DrivenEscape Slap Sticker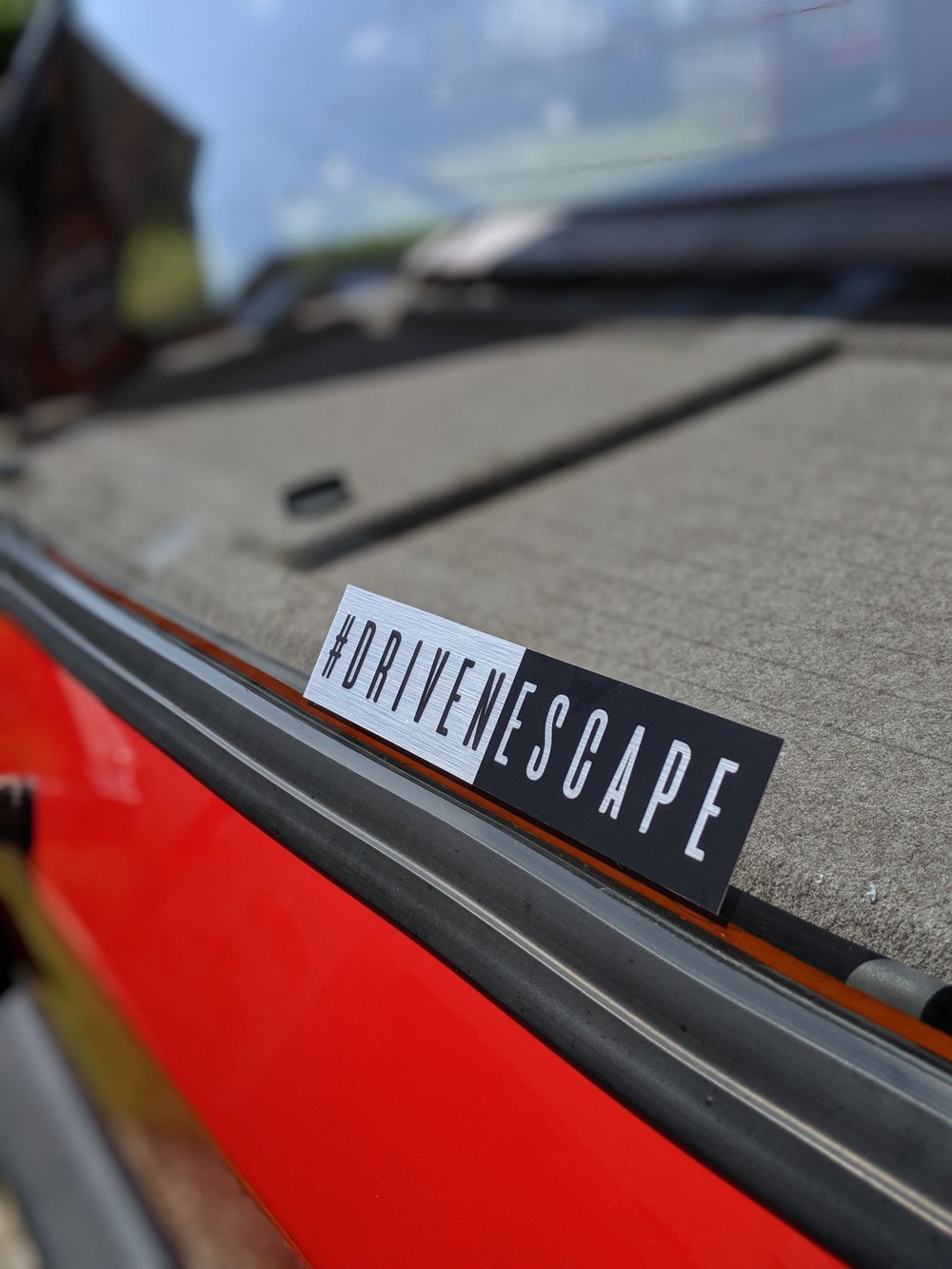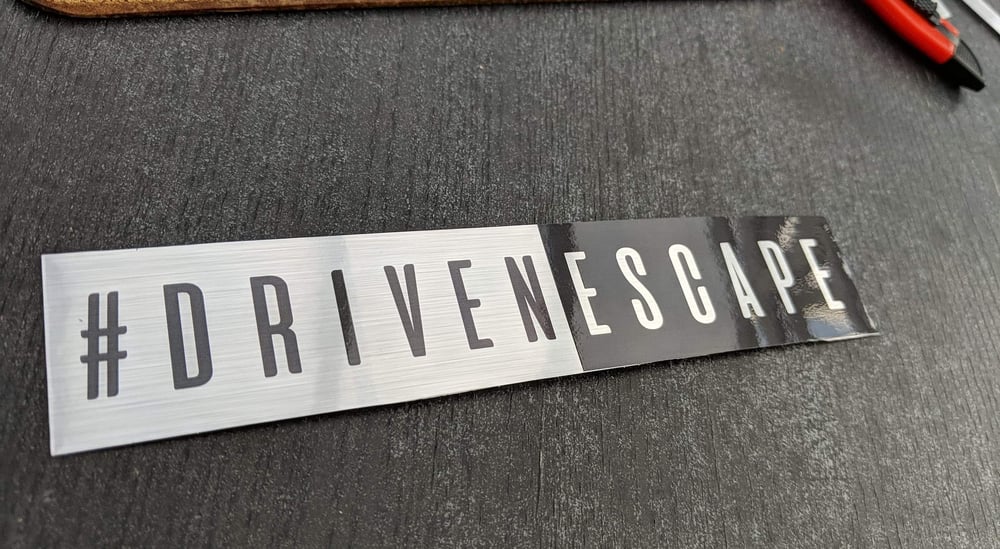 A slight re design on our original slap stickers. However this time around, the white section has been replaces with a very realistic, metallic brushed aluminium effect!
These stickers are slightly smaller than the original slaps due to a slight printing error.
As the same with all products, all profits are going to be donated to Mental Health Research UK.